I Need Wine! What Card Do I Use??
Previously I've touched on which credit cards to use for generic broad categories but I know a lot of people don't want to take the time to go search for that post, so now I'm going to hone in on something more specific, and arguably most important on this planet...
Wine.
If you're anything like me, wine is a crucial piece of not only your life, but your identity.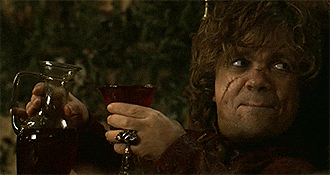 #LastPourBestPour 
Often called the "elixir of the elite" (no it's isn't, AJ), the "beverage from beyond" (you're just making stuff up now) and "liquid gold" (that was oil you idiot), wine is my favorite adult beverage and one that has become a hobby of mine.
Wine also has an important role in travel, as airline lounges and premium cabins are judged and ranked heavily by their wine offerings.
But in our regular lives, it's important to maximize our return on the thousands of dollars we spend on this lifeblood (we all spend thousands, right?? Right??).  
So what card should we use to pay for our wine?  Let's check out the options:
American Express Everyday Preferred Card ($95 fee): 3 points per dollar on Groceries, up to 1.5 points per dollar on everything else 
Ok so to be honest, even more important than the points and miles and credit card tips is this one:  GET YOUR WINE AT TRADER JOE'S!  I've mentioned it before and will continue to mention it when possible.  Traders has incredibly good wine under $10, and their "premium" wines will only run you $15-$20.  If you have this card you will snag 3 points per dollar at grocery stores, but when you make 30 transactions in one month you get a 50% point multiplier which brings you to 4.5 points per dollar.  Imagine that... 4.5 points for every dollar you spend on wine.  THAT'S SO MANY POINTS.  
Chase Freedom Unlimited (No fee!): 1.5 points (or 1.5%) on Everything
You need a premium Chase card like the Sapphire Preferred or Reserve to get your rewards in the form of points rather than cash.  This is a great card to cover you both at grocery stores and liquor/wine stores.  Remember, you never want to be getting 1 point for your wine.  It's disrespectful to your wine.  It deserves better.  If you can get one of the other premium Chase cards to get points instead of cash this can be a great "fuggedaboutit" card since you know you're getting more than one point no matter where you are.
Chase Freedom Card (No fee!): Up to 5 points (or 5%) on Groceries
This will only be a good option if you can activate a 5 point bonus on groceries or warehouse clubs that sell wine.  5 points is a downright inappropriate return on your spending.  But don't worry, it will be our little secret.  
 Ryan Gossling can't even believe you can get 5 points on wine.
Just a Margot Robbie gif to even things up for the fellas.  
Starwood Preferred Guest Amex ($95 fee): 1  point on everything
You should know by now that I don't recommend getting 1 point on anything.  But you should also know that I like transfer bonuses.  And you'll get a 5,000 point bonus on 20,000 point transfers.  If you're going to liquor stores, this is your way to grab more than one point as you effectively earn 1.25 points per dollar. Keep in mind, Starwood just officially merged with Marriott so your points can be transferred to Marriott at a rate of 1 Starpoint = 3 Marriott points.  
American Express Premier Rewards Gold Card ($195 fee, waived the first year): 2 points per dollar on groceries
Another (free) plug for the Gold Card, the most underrated card on the market.  You can grab 2 points per dollar at grocery stores and 2 points per dollar at gas stations as well, a nice little cheat if you don't have time after you fill up your tank to run to a grocery store.
Barclaycard Arrival Plus Card ($89 fee, waived the first year): 2 miles per dollar on everything
I'm not normally a fan of cards that don't earn Citi ThankYou points, AMEX Membership Reward Points, SPG Starpoints or Chase Ultimate Reward points, but the Barclaycard offers an intriguing value proposition for everyday spend as you can grab 2 miles per dollar regardless of where you are.  It also just increased its signup bonus to 50,000 miles after spending $3,000 in three months.  
Remember we all need to maximize our purchases.  Never only get 1 point per dollar.  Not for wine.  Never.
Please reload