Do This Not That - Credit Card Edition!
Several people I talk to about credit cards have a Southwest credit card only because they like flying Southwest (something I discussed here) or an American Airlines card because they fly American, and so on.
While this is hardly the worst credit card strategy to have, it leaves a lot of miles on the table.  If your end game is airline miles, believe it or not a co-branded airline card may not be your best bet.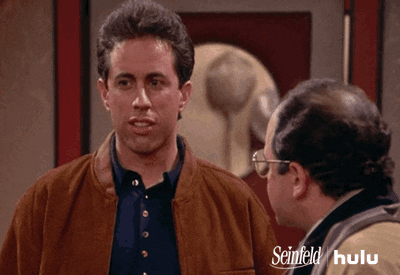 I know.  Seems counter intuitive.  Luckily, you have me.  
If You Want Southwest Points
Usually if this is your goal you have either the Southwest Airlines Rapid Rewards Premier or Plus Card.  You will earn 2 points per dollar on Southwest flights, and one point per dollar on everything else.  You want SW points only, so you don't care about transferrable points or international travel.  Fine.  I get it. 
But, what if I were to tell you that you can still get SW points but earn 2 to 3 points per dollar instead of one?  Is that something you might be interested in? 
The Fix:  Chase Sapphire's Preferred and Reserve card is a direct transfer partner to Southwest Airlines.  That means, you can grab bonus points while still getting the SW points you so greatly desire.  The Preferred card will grab you 2 points per dollar on dining and all travel.  The Reserve gets you 3 points per dollar on dining and all travel.  This protects you if you need to fly American or Delta or something else, you still get your bonus points.  The transfer process only takes a few minutes and it transfers almost instantaneously.  You need to be taking advantage of bonus categories.  This is an easy change that will get you double or triple the amount of free flights for the same spend.
If You Want American or Delta Miles
These co-branded cards have the same earn rates as the SW cards, so again you're losing out on bonus categories.  Unfortunately these cards are a little trickier to grab bonus categories, so we have to think a little more outside the box.
The Fix:  The Starwood Preferred Guest AMEX is a direct transfer partner to American and Delta (and pretty much everyone).  While it only earns 1 point per dollar on all non-Starwood purchases, you get a 5,000 point bonus when you transfer 20,000 points, bringing your earn rate to 1.25 points per dollar.  It's not quite double, but it's better than 1 point.  If you go this route you would want to keep using your co-branded card for booking your flights on that airline, but everything else should go on the SPG card.  
Conclusion
Don't use a co-branded airline card for everyday purchases.  Don't do it.  Seriously.  You're giving up points/miles.  There's no reason to not have a transferrable point card in your wallet.  It's only two or three extra minutes.  Not a big deal.  
Please reload