Christmas Shopping Checklist
The majority of us spend the most money between Thanksgiving and Christmas on gifts of all kinds for our loved ones.  Some of you probably even have to buy gifts for people you do not love.  Or even like.  Or even people that are kind of ok but you'd rather not.  That's why you HAVE to maximize your return on your spending!  If you have to buy something for someone you don't like, you might as well get some value out of it, right?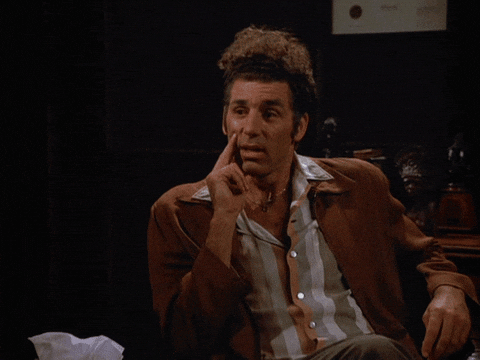 This checklist is to be used before you make ANY purchase this holiday season.  Honestly, you should look at it before you make any purchase at any time of the year, but especially now.  In this post we will review everything you need to check before you make a purchase in order to either save money or maximize your points.
I know Santa has a list and he's checking it twice, but this checklist is more important than his, so you better check it several times.  Like, five to seven times.  Or more.  
Seriously.
Here we go:
Credit Card Signup Bonuses - If you know you are going to be spending more than you normally would (but never more than you can afford!) now is a great time to sign up for a new credit card that offers a fat signup bonus!  There are several great offers right now varying from $3,000 spend requirements up to $5,000 spend requirements after the first three month.  If you need the extra holiday spending to hit those limits, go get one!
American Express Offers - I covered Amex offers here and they are my biggest weapon when it comes to gift giving.  Usually we have a general idea of the actual gift we want to give to someone, but we can find it several different places.  Amex offers come into play by helping narrow our focus of where to shop, and they are the starting point of our "stack" where we can combine an Amex offer with another sale or bonus point opportunity.  Remember, Amex offers are statement credits that are applied directly by American Express onto your statement so they will not interfere with any sale.  Usually you can find $10 off of $50 at certain stores, or something along those lines.  Most function as a nominal 20% off coupon.  Easy money!  I'm locked into 3x points at Amazon with my Amex Preferred card.  I'm giddy. 
Shopping Portal Bonus - You can find my detailed write up on shopping portals here but, similarly to Amex Offers you can decide where to purchase your gift based on where you can get the most miles.  Just go to your preferred loyalty program's portal and click through to earn thousands of extra miles!  The jackpot is finding an Amex Offer to couple with a Shopping Portal bonus to get a major return on your spend!
Your Card's Earning Structure - This is crucial to make sure you are using the right card for your purchase.  If you are just buying gifts at department stores, it will be hard to maximize because most only offer one point per dollar, which is where the Amex Preferred (50% point bonus when you make 30 or more purchases in your billing period giving you 1.5 points per dollar) and SPG Amex (5,000 point bonus when you transfer 20,000 points giving you 1.25 points per dollar) come into play.  If you're buying restaurant gift cards for the foodie in your life, make sure you buy them at the restaurant with a card that offers bonus points for dining!  
Your Card's Purchase Protection - Most credit cards now come with purchase protection of some kind, whether it be fraud protection or a feature like Citi's "Price Rewind" where if the price of that purchase goes down you can be credited the difference.  
So there you go.  Don't buy anything without checking this list.  Twice.  Find any good "stacks" that were great deals?  Tweet me @MileageMayhem

Happy Holidays!
Please reload