2017 MileageMayhem Preview
So now that a very fruitful 2016 is coming to a close, it's time to look forward to 2017 and develop my plan of attack for racking up more points and miles. 
Obviously this plan may not be the right plan for you, and I will post a separate broad preview later this week.  This is just my plan for 2017 that I want to share in hopes that you pick up some different ideas.
As always, my hope is to rack up as many miles and perks as I can for as little money as possible.
In this post I will show you what cards I plan to get, what I plan to do with my existing credit cards, points and miles, and anything else I expect to do.  Ready?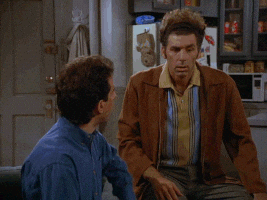 CREDIT CARDS - Current
Citi Prestige Card
Annual Fee: $450
Due Date: June
Plan: Due to several changes that Citi announced that decrease this cards' value, I am planning on cancelling my Prestige card.  I already linked my Prestige and Premier accounts so that I can keep my ThankYou points alive.  Even with the $250 airfare credit, I will not be able to get enough value out of the card since it loses Admirals Club access in July.  I hate to see this card leave my wallet since it was my first "premium" card.
Verdict:  CANCEL
Chase Ritz Carlton Rewards Card
Annual Fee: $450
Due Date:  September
Plan:  Even though I already got the signup bonus and this card has a hefty annual fee, I plan to use the Visa Infinite Airline discount several times this year, more than making up for the annual fee on the card.  With only $10,000 of spend I can earn Ritz/Marriott/SPG Gold status, which coupled with its various other benefits this card has a very long term place in my wallet.  
Verdict:  KEEP
American Express Platinum Business Card
Annual Fee:  $450
Due Date:  October
Plan:  I didn't have to pay the annual fee on this card the first year which made it a no brainer.  The travel credit knocks this fee down to $250 and comes with access to the Centurion Lounge network which I assume will grow.  This card also comes with automatic SPG/Hilton Gold status, which further enhances its value.  Most importantly, because I have this card I get a 50% point rebate when I use my AMEX points to book travel which is arguably the most valuable travel benefit around.
Verdict:  KEEP
American Express Premier Rewards Gold Card
Annual Fee:  $195
Due Date:  June
Plan:  This is probably the most difficult decision I have to make.  I continuously believe this is the most underrated credit card on the market.  I can buy an AA gift card to bring the annual fee down to $95 which makes it much more palatable.  The decision essentially comes down to what I plan to use on dining between this and the Ritz card.  
Verdict:  KEEP
Citi Premier Card
Annual Fee:  $95
Due Date: February
Plan:  Since I plan to cancel my Prestige card no matter what, my question becomes whether or not I keep this card to keep my TY points alive or if I just transfer them out completely.  I know a couple of people have received generous retention offers so I will call for a retention offer while I still have my Prestige card so that I still have negotiating leverage, and if I don't receive one I will cancel.
Verdict:  KEEP (pending retention offer)
Starwood Preferred Guest Amex
Annual Fee:  $95
Due Date: March
Plan:  This is a no-brainer for the elite night credits and the fact that with the migration to Marriott I pick up an extra point per dollar spent on Marriott stays.  Thanks to the 5,000 point transfer bonus there's no reason to cancel this card until I see what Marriott decides to do with it.
Verdict:  KEEP
Amex Everyday Preferred Card
Annual Fee:  $95
Due Date:  April
Plan:  This is my go-to grocery and gas card thanks to the 50% point bonus when I use the card 30+ times per statement period so it also is my card for everyday spend.
Verdict:  KEEP
Barclaycard Aviator Red
Annual Fee:  $95
Due Date: December
Plan:  I went ahead and got this for the signup bonus of 40,000 miles.  It gives you a 10% rebate on redeemed miles which can be valuable.  I most likely will be able to get a decent retention offer when the fee comes due, but having an AA mile-earning card is worthwhile for when I cannot use an American Express card (when I would normally use my SPG Amex or Preferred for everyday spend).
Verdict:  KEEP
Bank of America Alaska Airlines Card
Annual Fee:  $75
Due Date:  July
Plan:  While the card comes with an annual companion pass, I can't imagine I will use it for an Alaska Airlines flight.  
Verdict:  CANCEL
American Express Blue for Business Card/Citi Hilton HHonors Visa Signature/CapitalOne Quicksilver Card
Annual Fee:  $0
Due Date: None
Plan: Keep.  Duh.  No annual fee.
Verdict:  KEEP
CREDIT CARDS - NEW
These are cards I am on the lookout for or plan to apply for.
Barclaycard Aviator Premium or Citi AAdvantage Executive Card
I assume the premium Aviator version will be comparable in all facets to the Executive Card.  Since I will be losing the Prestige card's Admirals Club access, I will need to get that back.  I assume the Aviator's premium offering will come with the membership, but if not I will apply for the Executive card.  
SPG AMEX for Business
Annual Fee:  $95
Signup Bonus:  25,000-35,000 points
Perks:  Elite night credits and Sheraton Club Lounge access.
That's it.
I know it may seem surprising that I only plan to apply for two new cards next year, but since I've acquired 11 cards the last 12 months and I can't get any Chase cards thanks to the 5/24 rule, I'm pretty comfortable with where I am.  
It's going to be an exciting year of earning.
Let's get it going!
Please reload